Hello
It's been amazing to spend time outside in the new Cartograph vineyard, where we've been filling our heads with information about vines, pruning and well management (and having a road built to make it easier to bring in the tractors and harvest equipment). We plan to start doing vineyard tours in early summer so you can see the vineyard and learn about Alan's approach to vine health and vineyard management. Meantime, we're crossing our fingers that this hot spell passes and the winter rains return.
RECENT PRESS
Cartograph got a great shout-out in the January 15 San Francisco Chronicle, where writer Carey Sweet said that "a tasting feels like a special event" in our Healdsburg tasting room. Cheers!


Cartograph is featured in a new book, Riesling Rediscovered: Bold, Bright, and Dry, by John Winthrop Haeger — a great read full of the history of the Riesling grape plus a look at today's dry Riesling: who's making it and what they focus on.
Haeger will be featured at the upcoming International Alsace Varietals Festival, where he'll share his perspectives on Riesling. We'll be there, pouring Cartograph's 2014 Riesling — and we'll have a special bottle under the table (possibly a library Riesling or Gewürztraminer) so be sure to ask us for a sip!

Grape nerd alert!
After closing on the new vineyard in January, we're starting our first major task: pruning. People are often surprised to hear that up to 90 percent of the previous year's growth is cut off every year during pruning. It can be a bit stressful when you're making big cuts, knowing that you're looking a couple of years down the road as you try to bring individual vines back into balance with the rest of the vineyard. However, it's also extremely rewarding to look down the row and see order restored after the managed chaos of the previous growing season.
Below left: Before. Below right: After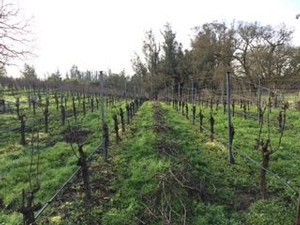 This image, borrowed from the UC Davis website, shows the difference between the two most common pruning styles: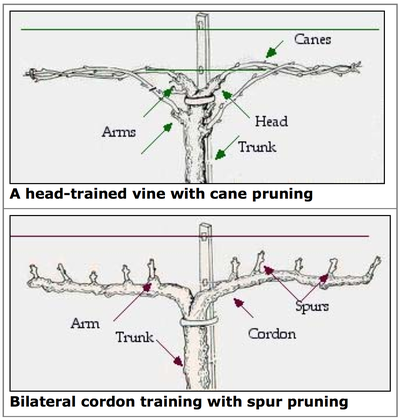 Cane pruning, in which you remove last year's fruiting canes and select new one-year old canes growing out of the head of the vine to train along the trellis wire.
Spur pruning, in which a permanent cordon comes off the trunk of the vine and sprouts new canes that are pruned back each winter.
Vine density, site vigor, climate, and expected/desired yield all come into play when you're choosing a pruning style.
We've chosen to cane prune — a fairly common approach in farming Pinot noir. Cane pruning can make it easier to maintain vine health. Over the lifespan of a vineyard, one of the big concerns is that vines might contract a virus that could lead to contamination of the vineyard. Spur pruning, with a cordon that stays in place for years and has new spurs coming off it each year, brings a higher risk that a virus could make its way to the cordon, compromising the whole vine. Cane pruning lets us get rid of any infected wood before the virus moves back into the trunk of the vine.
The vines in our new vineyard have been cane pruned for years, with the heads allowed to get fairly high and canes coming off the end of what amounts to a short cordon. As a result, we're losing a decent amount of fruiting space to the wood coming off the head — so we've decided to drop the head back down by choosing canes that come off lower on the trunk. Over time, we might need to train new trunks to establish the head at the proper height, but after looking at how things are going I think it'll be just a couple of years.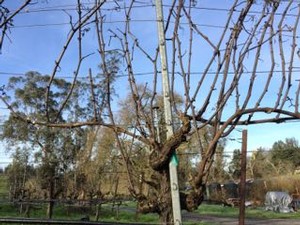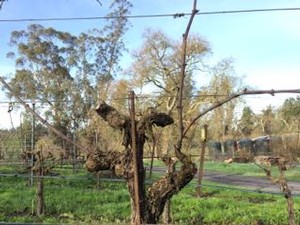 The vine on the left is typical of what most vines look like before pruning. On the pruned vine to the right, you can see the top of the head of the vine still present but no canes coming off that portion. We'll cut that larger piece of wood off later in the year; if we cut it now, we'd create a large wound that would be vulnerable to virus infection.
You can also see that we left three canes on each vine. It's typical to have just two canes per vine, but since this is our first year with these vines and bud formation last year happened under difficult conditions, we chose to send off bud wood for analysis. Our results suggest that we might have a light crop. If we end up with a great fruit set we can always drop fruit, but if we only have two canes and less than the optimal two clusters per shoot, there's nothing we can do — yields will be way down and the crop load will be out of balance with the vine canopy. So we're playing it safe in year one.
In the next few days, we'll tie the canes to the fruit wire to begin training them as they start to grow. We're getting an unseasonably warm spell at the moment— 83 degrees in Healdsburg and 75 out at the vineyard. Hopefully the storm door swings back open and we keep recharging our groundwater; we're about on target for the year, but need it to keep coming down to catch up a bit.
Cheers, Alan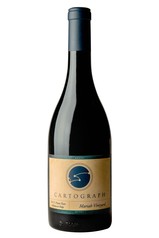 We're down to the last 10 cases of our 2013 Mariah vintage, and it has been a fun wine to watch evolve. The aromatics that showed earthy loam and plum are still there; now, we can sense some black cherry and violet as well. On the palate, the wine has maintained its lively nature, showing cranberry and orange zest. There were some nice drying tannins hiding behind the youthfully exuberant fruit, which now show prominently and lead to a bright and lengthy finish.
When we released the 2013 Mariah we had it paired with a moussaka and a truffled mac and cheese. A few other recipes that we've been enjoying it with:
If Mariah is one of your favorites and you want to see how it continues to evolve in the years to come, swing in and restock or hit us up on the website and we'll ship out as weather allows.
Retail: $48, Cartograph Circle: $40.80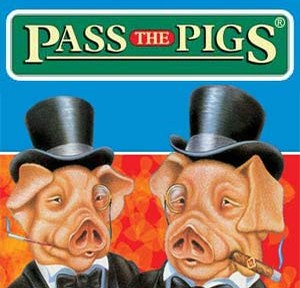 Join us when Cartograph Wines becomes Cartograph Swines at noon on Sunday, March 20, for the third annual Pass the Pigs Olympics. This completely wacky dice game is guaranteed to get you rolling with laughter like . . . well, like a pig rolling in mud. The competition is always fierce but fun.
Picture yourself standing on the medal podium, a gold medal around your neck and a porcine trophy in your hand, salty tears streaming down your face as you're overwhelmed with the joy of achieving your lifelong dream.
Best of all: There are medals, flowers and prizes for the winners — and a lot of laughter for all the guests.
Pass the Pigs is super-simple to master (get the rules and scoring grid here How To Play). We're planning a double-elimination tournament to determine the gold medalist, with silver and bronze medalists determined by the highest cumulative point totals.
It's free to enter — just email info@cartographwines by March 17 (include both your real name and your nom de pig if you're competing under a different name). Hope you'll be able to join us for the fun!

February 20: International Alsace Varietals Festival, Boonville, Calif.
March 20: Third Annual Pass the Pigs Olympics
March 30: Minneapolis Cartograph Circle spring release party
April 15: Chicago Cartograph Circle spring release party
April 16: Pinot Days Chicago
April 24, April 30, May 7: Healdsburg Cartograph Circle spring release party, info to come
Ongoing: American Wine Story documentary featuring Alan and Serena is available on iTunes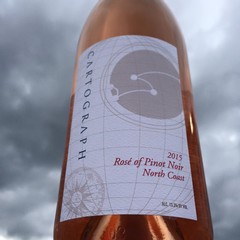 With the 2015 Riesling, 2015 Gewürztraminer, 2015 Rosé and 2014 Sangiovese now bottled, it's back to the vineyards as we now turn to tackling the pruning of the olive trees.
Cheers,
Alan and Serena