Get Connected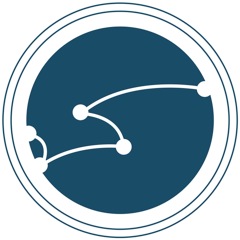 We are Cartograph but a Cartograph is also a thing. The image on our label is a Cartograph - a visual representation of key places in our history. This image is visual shorthand that helps people understand where we come from and where our paths may have crossed. It's a single image that encapsulates our shared history in wine. Each point of the Cartograph has a story, as does the line between each point.
Connect With Us
Cartograph is about connections. By bringing people together through wine, Cartograph seeks to create an ever-evolving web of connections that grows and deepens with each person who drinks Cartograph wine and shares their own unique and defining wine stories.
There are a number of ways you can reach out to us and our community of wine lovers.
Share your stories with us on Facebook: http://www.facebook.com/Cartograph
Follow us on Twitter: @cartographwines
Keep up with what's going on via the Cartograph Blog
Tours & Tastings
On May 1 we will be moving to our new tasting room at 340 Center Street in Healdsburg, half a block from the main square. We anticipate re-opening in early June. However, if you are in town prior to our re-opening, give us a call, we'd love to take you through a tasting.
To make an appointment for a private tasting with Alan or Serena and to learn when we will be offering summer tours of the vineyards, please contact us in advance of your arrival.
If you are visiting the tasting room in a group larger than 6 people, we request that you notify us in advance of your visit to ensure we can accommodate you. Throughout the summer months, we host tours of our vineyards with special focused tastings with Alan.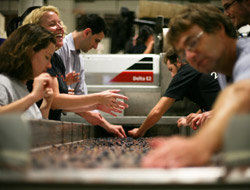 Email: Serena - serena@cartographwines.com
Phone: 707-955-5836
Twitter: @cartographwines
Email: Alan - alan@cartographwines.com
Phone: 707-836-3732
Twitter: @cellarrat