Blog
Welcome to our blog! This is where we post the stories and pictures in greater detail than the nuggets on Twitter and Facebook. Enjoy! - Alan & Serena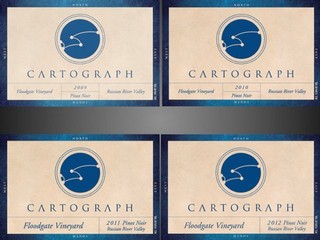 Winemaking is one of those things, like raising kids, where you don't really know whether you've made smart decisions until you're years down the road. Luckily, with wine the time frame is shorter and the stakes a lot lower. However, every once in a while I have these moments (making a call to pick, or fretting over whether we can make a bet on a new vineyard source) when I'm very aware of the potential impact of making a dumb move. The margins are too thin to accommodate bad decisions.
But it's really fun and rewarding to see (and taste) the outcomes of good decisions. We recently held a vertical tasting of Pinot noir from Floodgate Vineyard, featuring four vineyard designate wines: 2009 through 2012.
It had been quite a while since we had opened a bottle of the 2009, and both Serena and I got a surprise with this one. 2009 has always been one of our riper vintages, so we expected it to be one of the bigger wines in this tasting considering that 2010 and 2011 were really cold growing seasons. However, youthful, fruity exuberance is in this wine's past and it has moved into a place that is really compelling. Where we might have expected Bing cherry and cola, we got mushroom and forest floor. The ample acid is still there, but now the fruit on the palate is bright cherry and soft strawberry. I always shy away from using the term Burgundian — we're in California, after all — but I'd love to slip this wine into a Burgundy tasting to see whether anybody would call it out. If you have a bottle of the '09 in the cellar, check out the risotto recipe below.
The 2010 Floodgate was in a great place; the tannins have softened just a bit. If you like your Pinot with a little bottle age and still want some solid fruit on the palate, this one is for you. Out of the four wines we tasted, I'd say this was the one currently showing truly classic feminine Pinot qualities. "Finesse" would be the label I'd choose rather than "fruit."
"Fruit" would be the label for the 2012, which is definitely the wine showing the most overtly fruity nose (though none of our wines are really ever fruit bombs, even right at release). Considering the relative youth of this wine, I guess I'd expect more fruit, but with the 2009 now showing such earthy aromas I was surprised by the distance between them. And it is richer on the palate, which is testament to its warmer growing season. This is the wine that we go to when we have something a little richer on the menu.
Now let's back up a step to the 2011. While drinking nicely, I think it's still hiding a few secrets. The nose is definitely Russian River Pinot, but it's very subtle. The fruit is more dark cherry and there's the trademark RRV cola as well. It's starting to show more dried leaves and earthy notes on the nose, but all these fruit and other aromas are quite soft and light coming out of the glass. I wonder if the '10 and the '12 will hit their peak before this one?
This was a great way to dig into a single vineyard and really show how the wines from a special place share certain consistent qualities from year to year. After tasting these wines, we're feeling pretty good about our chosen path for the Pinots: The priority should be on getting the fruit into the winery while there are still good acid levels. Don't hang the grapes until the flavors are big and jammy. Use new oak sparingly. Be fanatically focused on keeping things clean. And keep your hands off the wine as much as possible while aging.
Huh, it all seems pretty simple now that I lay it out.
We'll be doing vertical tastings from other vineyards, and we're planning to repeat this one on Feb. 14. Keep an eye on our events calendar for more dates.
Cheers, Alan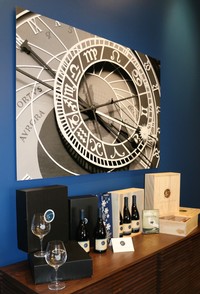 Let us take the stress out of your holiday gift-giving with our new Cartograph wine gift sets.
Gift sets include winemaker tasting notes and tissue paper-wrapped bottles packed in a black gift box, plus a personalized handwritten note. You can make your gift even more special by upgrading to a 3-bottle wooden box for an additional $25. (Tax not included in any of the prices below.)
Now that winter has truly hit the Midwest, we recommend two-day air ($50) for any wine going across the country; we can use ground shipping for shipments on the West Coast ($15).
To order any of these gift boxes, you can:
Order though our online store
Email Serena@cartographwines.com and tell her what you'd like and where to ship it
Call us at 707.433.8270 or visit the tasting room in person to order

Hard to believe, but the Cartograph tasting room has been open for one full year! People from all over the world have visited us, and we're delighted that our Cartograph Circle members now have a place where they can relax and enjoy wine as we catch up on what's been happening with them.
Because we're so close to the main square in Healdsburg, we've been lucky to become part of a supportive local business community. We're really excited to be small-business owners in this town — which, by the way, just keeps getting more and more great press as a destination.
It's been fun to look back through the photos and see how the tasting room has progressed.
This is where we started: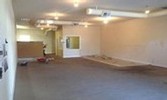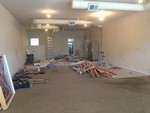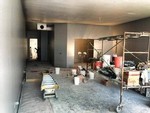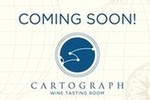 And now we're here: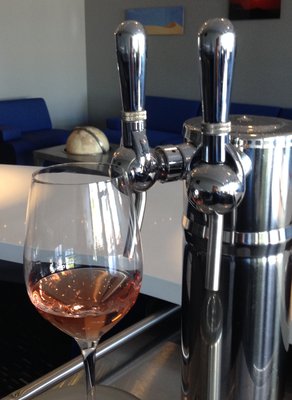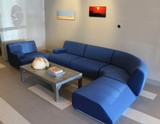 We've gotten accolades from various magazines about the look of the tasting room, which delights us. A few new touches:
Alan designed shelves to display wine bottles, which might make you think the bottles are floating on the wall.
Taking inspiration from our neighbors next door, Zin Restaurant & Wine Bar, we're making planter boxes for the front windows. They'll be filled with rosemary from a plant that was started way back in 2005 as a cutting from the huge rosemary bush in front of the old Healdsburg post office.
The soil-sample wall is still in its conceptual phase, but should be in place next spring.
We'll soon be introducing some holiday cheer — keep an eye on our space!
- Serena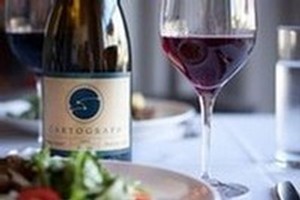 Thanksgiving is one of our favorite holidays because it's all about sharing a meal with friends and family. With Thanksgiving three weeks away, it's time to talk about wines that might pair well with your menu.
Riesling and Gewürztraminer are both classic wines for Thanksgiving, since they both complement dishes that are spicy, salty, or sweet. The Riesling's bright citrus and stone-fruit aromas plus its vibrant acidity make it a great pairing with sweet potatoes, turkey, and spicy or herb-filled stuffings. The Gewürz, with its hugely aromatic nose and spicy palate, can stand up to the rich flavors of both the turkey and the gravy. Both are high in acidity, which helps cut the richness of the meal.
Pinot noir is also a traditional favorite for Thanksgiving for several reasons: its combination of earthy undertones with bright red fruit plays well with the traditional aromas and flavors of Thanksgiving, and high-acid Pinots (like ours) cut through richness without sacrificing flavor. Pinot also tends to be lower in alcohol than bigger wines such as Cabernet and Zinfandel, which can be a good thing for a meal that lasts a few hours.
What to pick: Pinot from the Russian River Valley or from Mendocino Ridge? If your meal includes flavors like figs, beets, butternut squash, and pumpkin, we suggest Mendocino Ridge. If you're planning on flavors like persimmons, spinach, green beans, and pears, then go with the Russian River Valley.
And a curveball: Rosé of Pinot Noir. It's the wine we sip as we are preparing the meal because its bright, lively flavors dance across the palate without overwhelming the food we're tasting. During the meal, we like it between courses as a palate refresher.
Our recomendations:
For a Russian River Valley Thanksgiving:
2013 Floodgate Vineyard Gewürztraminer (for a more lush white wine, go with the 2012 vintage)
2011 Floodgate Pinot noir (if your guests prefer more fruit right up front, then go with the 2012)
2010 Russian River Pinot noir
For a Mendocino Ridge Thanksgiving:
2013 Greenwood Ridge Riesling
2011 Perli Vineyard Pinot Noir
2012 Mariah Vineyard Pinot Noir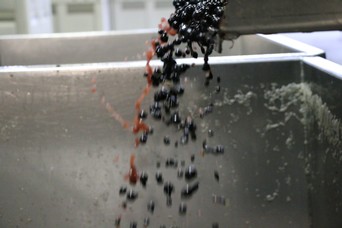 I'm always a bit too superstitious to talk about harvest until the wines are really resting for the winter. Well, this year we put our last Pinot in barrel the first week of October. At that time last year, we were still picking—this year, we picked our first fruit August 16! We've never picked a grape in August before this year. It truly was an unprecedented season.
After all the handwringing and worry about the early budbreak and fast-moving growing season, as soon as we started picking I began to relax and all those concerns vanished. The reality was that the vines had started growing so early that we still had decent hang time, so the flavors are very good. The early start also put us in a position to sit back and wait out those vineyards that we are typically fighting to get ripe before the rain comes in October.
We're always looking for the flavors to really pop before we pick. In some years, like 2012, flavors are lagging behind while sugars are climbing. Those are the years where we have to hold back and wait for the right flavors, which leaves us with slightly higher sugars and alcohol levels over 14%. 2014 was the opposite, with good flavors showing up well ahead of where I expected. I was blown away when I tasted the Gewürz and the flavors were wonderful at 18 brix!
As a result, we picked at very reasonable sugars and I think there might be one wine pushing 14% alcohol. Everything else is mid-13%, and although the Riesling is still slowly fermenting, it's going to barely break the 12% mark with a classic flavor profile for a dry Riesling. Not to get too nerdy (too late?), but I'm seeing some interestingly high acids after primary ferment, so I'm watching how things move as they go through malolactic conversion. Is it too early to declare the vintage cellar-worthy? Maybe, but I'm already excited to taste these wines in a couple of years.
Cheers,
Alan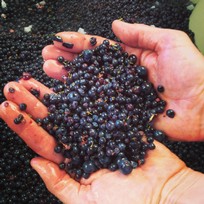 Mother Nature delivered an excellent harvest season this year. The vines kicked off budbreak quite a bit earlier than usual thanks to our very dry, warm winter. Without rain, there was no moisture to keep the roots wet, so when the warm early spring arrived, the buds began growing. Luckily there were no frost events after this early start, nor any extended heat spells this summer. All of our fruit looked beautiful and had wonderful flavor.
After that early start, we had feared that we'd get the typical late August/early September heat waves to push us over the edge early. But, just as though we had ordered it, the temps dropped as we were reaching the finish line and let us call the shots on when to pick. The weather patterns are now changing and we're getting a bit of rain. We're hoping that this winter brings an abundance of rain to refill the reservoirs and lakes.
Cheers,
Alan

Our harvest season kicked off in full force on August 14 and now things are wrapping up. We did our last pick on Tuesday Sept. 23rd which was the Riesling pick. All the grapes are in and in various stages of fermentation and aging. Some highlights of the season thus far: grapes look and taste great, we've had Circle members join us on picks which has been fabulous, we added one new vineyard this season, we had a great release party and we're having a lot of fun in the midst of sleep deprivation. Now the focus is on everything happening in the winery. #harvest2014 - Serena

Did we ever think we'd be on the big screen, NEVER.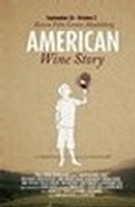 But a project created by Three Crows Media is going national! Please join us on Saturday September 27th at the Raven Film Center in Healdsburg. The director of the American WIne Story will be on hand and along with several winemakers will do a Q&A after the movie. It's an amazing story about inspiration, guts, and passion.
Cartograph Circle members are invited to join us at the tasting room at 6pm to meet the director before the movie. We have a block of tickets reserved for you.
It will also be available later this fall via Itunes and Netflix.
Cheers,
Serena

SInce August 14 we've become well acquainted with the pre-dawn hours in the vineyards. We've picked Pinot noir at three vineyards in the Russian River Valley - Bucher, Floodgate and Choate and picked up north in Mendocino Ridge at Perli Vineyard. The fruit looks beautiful and tastes great. We anticipate three picks this week and then the Pinot noir will be all wrapped up. Looking forward we still have the Riesling, Gewürztraminer and Sangiovese.
- Serena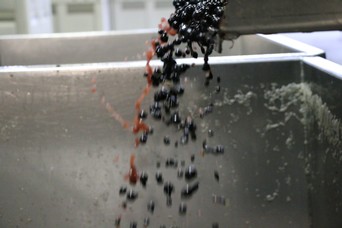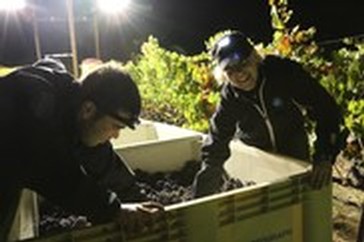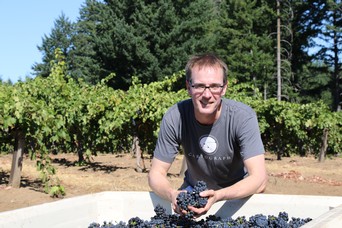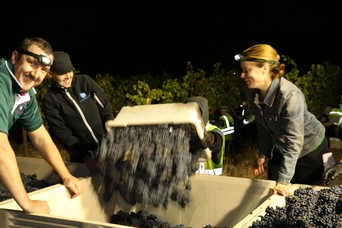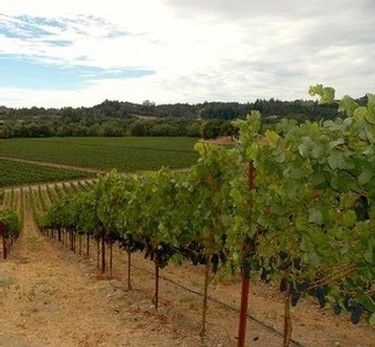 So as we prepare to release the new wines, we wanted to remind ourselves of the 2012 season. And, in a nutshell, 2012 was a very good year. We've come to understand that there's no such thing as "normal" when it comes to growing seasons in California. Normal seems like a ho-hum word, but when it comes to weather it can be music to grape-growers' ears.
For winemakers, the 2012 growing season was a dream come true. Late-winter rains subsided just in time for the vines to start their season early in March. There was no frost pressure, and warm temperatures prevailed all summer, with few serious heat spikes to threaten the early ripening varieties in the Russian River Valley. A long, moderate Indian summer gave us ideal ripening conditions and allowed us to make pick decisions based on our goals rather than picking to avoid rain or extended heat spells.
It all sounds simple, but we hadn't had this kind of growing season for a long stretch—and the outstanding 2012 vintage is proof that when everything goes well, the wines absolutely sing. The cool 2010 and 2011 seasons played right into our winemaking style, resulting in bright and lively wines; the new 2012 wines are all that with just a little more fruit on the mid-palate. We're excited to release these new wines and hear what you think of them.
Cheers,
Alan
Recent Posts
December 10, 2014

December 8, 2014

November 28, 2014

November 5, 2014

November 3, 2014

October 16, 2014

September 25, 2014

September 21, 2014

September 5, 2014

September 2, 2014
Blog Categories
Blog Archives
Our Writers