Hello
As we wrap up another year, we continue to be amazed by all the wonderful people with whom we've had the opportunity to connect this year. Thank you for making 2015 a wonderful year — we couldn't do what we do without your support. We hope you had a wonderful Thanksgiving and can spend the December holidays with friends and family.


We got our act together at the start of this year and posted a photo to our Facebook page and our blog every single day. By Dec. 31, we'll have a 365-day photo gallery! Many thanks to everyone who sent us photos; we love seeing how and where you enjoy Cartograph wines.
Here are some of the things we realized as we looked back on this year's photos:
The Cartograph garden is very prolific.
We live on a lucky plot of land given all the four-leaf clovers we found.
Alan did a lot of winemaker tasting events this year.
The winery has its own four seasons: blending, crush, aging and bottling.
Cartograph Circle members are the best and we love the photos they share with us.
As long as we have our laptops, we can work from literally anywhere.
We get incredibly excited to release new wines and love dipping into the library to taste older vintages.
Living in Sonoma means that we eat really, really well.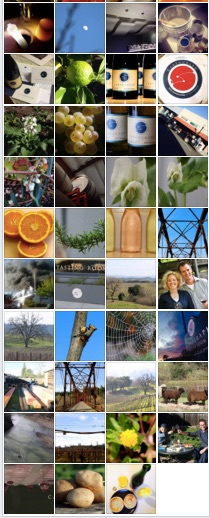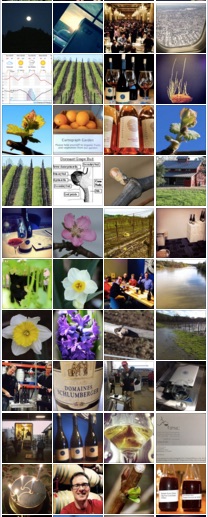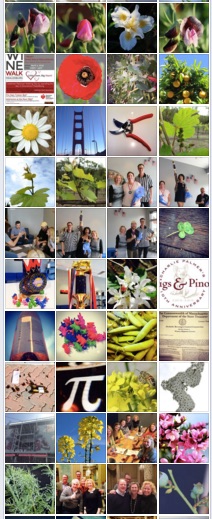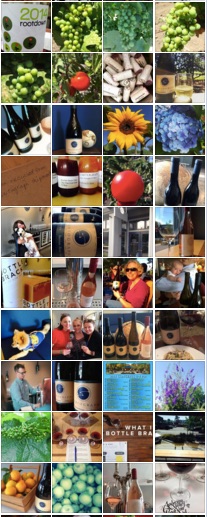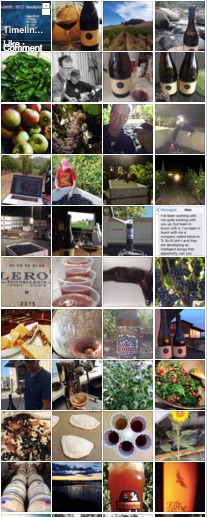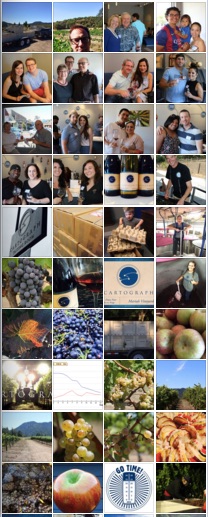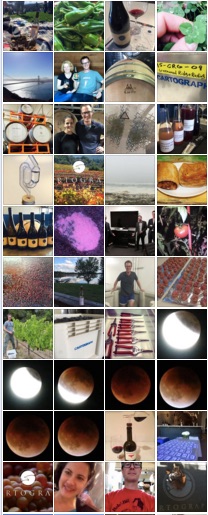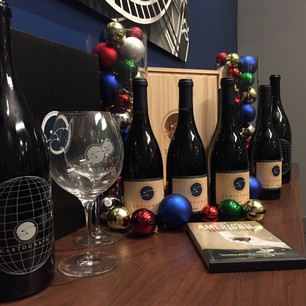 We'd love to help you share the Cartograph love . . . er, wine this holiday season, via gift sets for your family, friends, clients or yourself! Each gift set includes a black gift box with the Cartograph logo and tissue paper–wrapped bottles.
Floodgate Vineyard Pinot Noir Vertical 2010–2012
Floodgate Vineyard Pinot continues to get better and better as it ages. With this three-bottle vertical, you'll experience both the coolest year that we encountered at Floodgate and more "normal" harvest seasons.
Mendocino Ridge Exploration: 2013 Greenwood Ridge Riesling, 2012 Mariah Pinot Noir, 2011 Perli Pinot Noir
Curious about what comes out of the cool, coastal and sunny vineyards that lie above the fog line? This is the gift set for you. To be classified as Mendocino Ridge, a vineyard needs to be above 1,200 feet. Mariah sits at 2,400 feet, Perli is at about 1,700 feet and Greenwood Ridge is at 1,400 feet.
Explore Aromatic Whites: 2013 Floodgate Vineyard Gewürztraminer and 2013 Greenwood Ridge Riesling
2013 might have shortchanged us on rainfall but oh, the fruit! We're lucky to have two great vineyards that yielded amazing fruit to make these two aromatic white wines. While the Gewürz screams honeysuckle, lemon zest and rose petal, the Riesling offers up aromas of violets and orange blossom with a hint of petrol.
Other gift ideas:
We can ship any 750ml three-bottle order in a wooden box stamped with the Cartograph logo.
We have a precious few Pinot noir 2011–2012 Magnums left — you can order them online or call the tasting room to reserve your magnum.

Know someone who'd love a one-year gift membership to the Cartograph Circle? We can help. :-)
Place your gift orders by these dates for delivery by Dec. 23:
East Coast: Dec. 15

Midwest: Dec. 16

West Coast: Dec. 20

We hope you're planning a visit to the Cartograph tasting room during this holiday season because we would love to see you. The tasting room will be closing at 3pm on Christmas Eve and New Year's Eve, and closed on Christmas Day and New Year's Day.


We have some exciting news to announce on Jan. 7 that we can't wait to share with you. In the meantime, we wish you a wonderful holiday season filled with love, laughter, and joy — and, as always, we thank you for following our journey.
Cheers,
Alan, Winemaker/Owner, and Serena, Owner