Hello
Harvest is wrapped up, the wines are tucked away aging in barrel, the cover crop is planted in the vineyard and we're getting ready for one of our favorite holidays: Thanksgiving. If you've been following Cartograph for a while, you know how much we love to cook for family and friends — and Thanksgiving is the holiday that gives us the chance to prepare a multitude of dishes and open up many of the wines we love.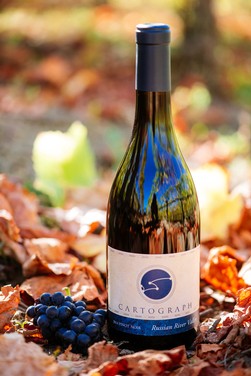 We have some wonderful wines for you to enjoy with your holiday meal, including our current and library wines as well as our newly released 2013 vineyard designate magnums. We don't typically do a lot of straight-up selling via this newsletter, but winter is coming and we hope you'll think about stocking up. That way, when it gets too cold for us to ship, you'll already have some Cartograph wines on hand for the celebrations to come. We'll even sweeten the deal with reduced-price shipping.
Order by Wednesday, Nov. 16, for standard ground delivery. For shipments in California, order by Sunday Nov. 20.
If you order 12 bottles for Thanksgiving, use the code Ship15 to receive $15 ground shipping on the order. If six bottles works better for you, use the code Ship10 to receive $10 ground shipping on the order.
If you're thinking about giving Cartograph wines as holiday gifts for friends, family or clients, we're putting together several holiday gift packs to help make your shopping easy.
Vertical Gift Packs
You can also build your own case or six-pack and take advantage of special reduced-price shipping.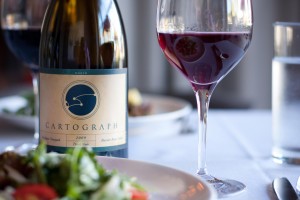 Here's our food and wine menu for Thanksgiving 2016.
Appetizer
Vegetables
Turkey and trimmings:
We'll have the 2015 Starscape Vineyard Gewürztraminer and the 2009 Floodgate Vineyard Pinot Noir on the table in addition to the four wines mentioned above. We have a lot of glassware on the table so people can enjoy tastes of each wine and pour themselves a glass of whatever they enjoy the most.
Dessert
And a bottle of 2013 Cartograph Sparkling to top off the evening (this wine hasn't been released yet; watch for it in 2017).
We look forward to filling our house with delicious smells and flavors — and we hope your Thanksgiving will be just as full with love and laughter, a great meal and a bottle or two of Cartograph wine.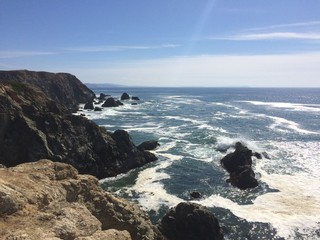 As the whites finish fermenting and the Pinot lots finish their malolactic conversion, I'm usually still trying to turn the corner from day-to-day winery operations to more mundane tasks like making sure we have the cover crop seed on hand and getting the bird netting pulled from the vines. Not a lot happens in the vineyard in a typical winter, but this year we're updating our trellis system and a number of things have to happen before we can get to that job.
Luckily, this is a time when the wines are still off-gassing CO2 from fermentation and are pretty well protected from oxygen as a result. So if I'm not on top of every lot as soon as it finishes malo, I can rest assured that the headspace in the barrels will be full of CO2 and the wines are protected. This is one of the few times in a wine's life that you can afford to delay action, so we tend to take advantage and even sneak away to the coast to enjoy a bright fall day. We also got a nice walk in the Redwoods when my mother came to visit in late October. Now it's back to work with a little bit more spring in our step.
We'll get all nerdy about soil in the next newsletter, so I'll keep this brief for once.
Cheers, Alan


We'd like to close with a special "thank you" to everyone who has helped to support Cartograph this year — we feel so lucky to be surrounded by an incredible group of people who have shown us their belief in what we are doing. We're so excited to continue moving forward on this journey.
Thank you!
Alan and Serena