September 19, 2013 | Serena Lourie
Tasting room update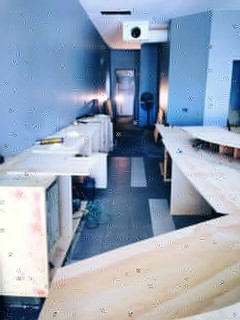 Things are moving in the right direction. The design Alan created for the floor is turning out to be really great and mimics the design of our new lights. The bar is in process and has really changed the room now that the mockup is up. We've chosen a fun bar top and counter, we'll see what you think when you see it. Those are being built now and will most likely be put on the bar during the first week of October.
We're focused on getting the furniture and building some tables and doors. We'll most likely open without all the furniture in place but at least the bar will be there so we can start tastings again. Opening date is still to be determined as we need to have a final inspection from the City of Healdsburg before we can open.
Cheers to progress!
Comments
Commenting has been turned off.