Experience Cartograph Wines
Come discover the essence of Sonoma County wine country at the Cartograph tasting room, located just one block north of the Healdsburg Plaza.
Cartograph is known for small-lot, elegant Pinot Noir; dry Alsace-styled white wines; and sparkling wines from acclaimed Northern California appellations including the Russian River Valley and Mendocino Ridge. Owners Alan Baker and Serena Lourie designed and built the tasting room to be the culmination of this region's legendary wine experience, bringing guests together in a modern and welcoming space that spotlights masterfully crafted wines available by the glass, by the bottle or on tap.
Tasting Experience: $20 per person (waived if you join the Cartograph Circle or purchase two bottles of wine). Reservations for seated tastings are available by calling the tastiing room. Reservations are required for groups larger than 6.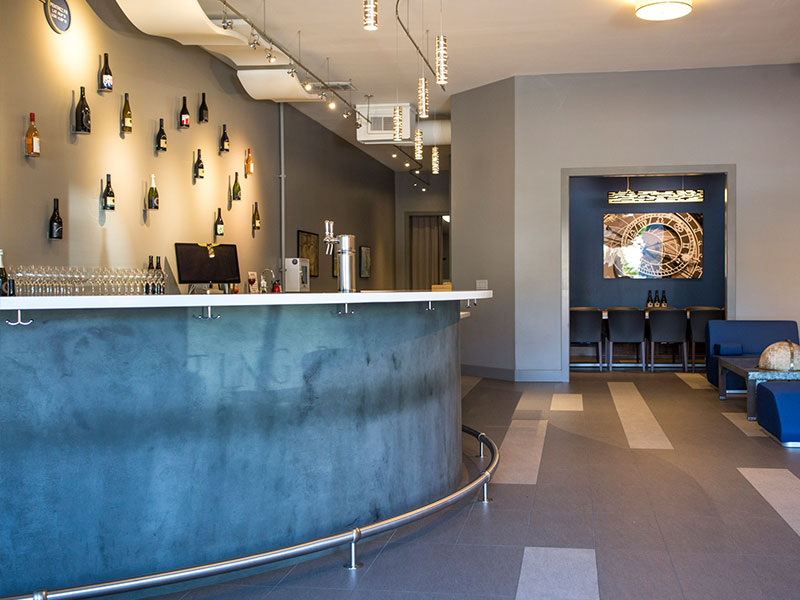 340 Center Street, Healdsburg, CA
Open daily, 11 a.m. – 5:30 p.m.
707.433.8270
Get Directions
---
Upcoming Events
In the heart of wine country just off the Healdsburg Plaza, Cartograph is offering special tasting events to explore Pinot noir in depth. These experiences take place at the Cartograph tasting room in Healdsburg and the Russian River Valley estate vineyard.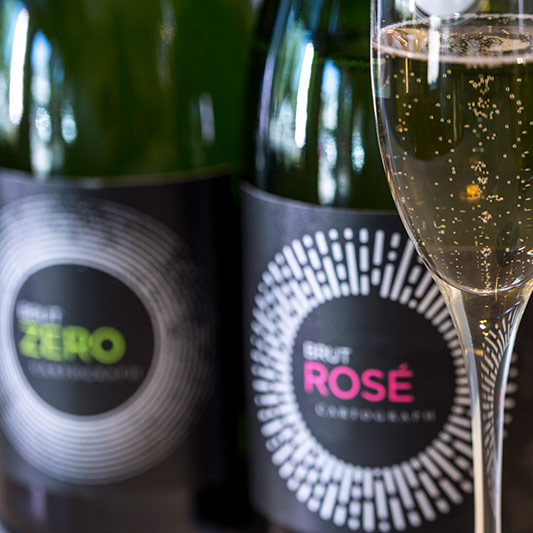 Reserved Seated Tastings
11 a.m. - 4 p.m. daily at the Cartograph Tasting Room
Make your Cartograph tasting room experience extra special by reserving one of our four seating areas! You can now choose the reserve room (for up to 10 people), the couch (for up to six people), the armchairs (for parties of four) or the window (for parties of two). Please make them at least 24 hours in advance of your tasting-room visit.
To make a reservation, click here, send an email to reservations@cartographwines.com, or call us at 707.433.8270. Making a reservation guarantees that you'll have a personalized tasting experience — and if you're a Cartograph Circle member, you'll get a special surprise when you make a reservation.
Winery Hunt Sonoma
Jan. 2 - 31st at the Cartograph Tasting Room
It is a pleasure to kick off the new year hosting you at Cartograph! Learn more about Winery Hunt Sonoma.
Green Music Center: Archetypes
Thurs. Jan 23 at the Green Music Center, Rohnert Park
Cartograph partnered with the Green Music Center to present Archetypes. Join us in the donor lounge for Cartograph wines and small bites before the show and intermission; email Serena or contact the tasting room at 707.433.8270 to RSVP for the donor lounge. Cartograph Circle members use your discount code to get special procong ontickets.
Tasting Experience: Perli Vineyard Vertical
Sat. Feb. 15 from 11 a.m. - 3 p.m. at the Cartograph Tasting Room
Join us as we taste and explore five vintages of Pinot Noir from Perli Vineyard in Mendocino Ridge. This is a $30 tasting. No reservations necessary unless you prefer one of our seating areas.