RECIPES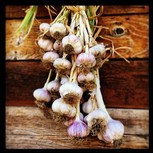 Living in the Russian River Valley we have an abundance of wonderful ingredients at our fingertips and the Cartograph garden has been steadily growing. When we leave the winery or tasting room, we're excited to come home, pick some vegetables from the garden, and cook a delicious meal to share with friends and family.
Click on the wines at the bottom of this page to see the recipes.
We've tested all these recipes and included our notes about why we like these recipes and which wines we paired them with. We do both a vegetarian and a non vegetarian pairing with each release. Let us know what you think of these pairings and we'd love to hear about the recipes you have enjoyed with Cartograph wines.
Enjoy and happy cooking!
Alan & Serena