July 15, 2014 | Alan Baker
Verasion in July!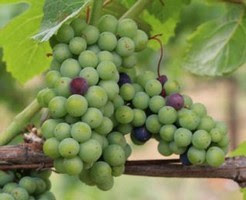 This is an interesting time to talk with winemakers and growers. I've mentioned in previous newsletters that we're quite a bit ahead of average for the season in some vineyards. The other night I had dinner with Steve Alden, who owns the Perli vineyard up in the Mendocino Ridge appellation, and something he mentioned seems to sum up where we are.
Looking back at his notes from the 2011 season—a cold year—Steve noticed his Aug. 11 note, "No color at all in the Pinot." On July 7 of this year, he saw the first color in the Pinot vines at his Perli vineyard. Something tells me that we'll be picking early up there and in select Russian River Valley vineyards.
The image above is from the Floodgate Vineyard on July 6 . . . not much going on. However, the image below, also taken on July 6, is from the Bucher Ranch. We assume we'll be having to make pick decisions in just weeks. Luckily, we're planning to bottle the 2013 Pinot early in August, rather than later that month as is typical.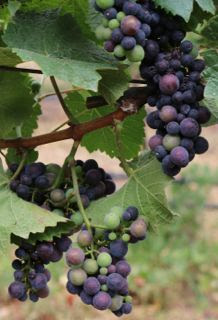 Cheers,
Alan
Comments
Commenting has been turned off.