June 27, 2013 | In the Tasting Room | Serena Lourie
Tasting Room Update
Looking back at our progress before we launch into phase two which is going to be frenetic!

In April we got the keys to the new space but we were still in Garagiste Healdsburg working at the tasting bar four days a week so April was a slow month but we did get all the paperwork submitted.

May was busy as we tried to envision our new ideas in the space. We decided that if we ripped out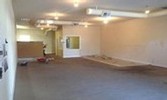 the floor and took down the internal walls, it would open up the room and help unlock the creativity to design the new look. And with that design, the first phase of demolition happened.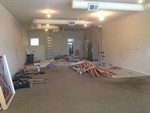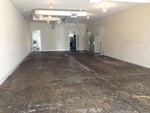 Once the space was wide open, ideas started to flow and we were able to translate our ideas to our

arhcitect and get the plans down on paper. Unfortunately, at the same time the City of Healdsburg began tearing up the street and sidewalk outside the new space and that project is slated to be finished in August.
Then there was a long period of waiting and waiting for approval to move forward with our building plans. But by the end of June, we got the thumbs up we needed and tomorrow we finalize the kick off of the new build part one.
Looking forward, we'll have several weeks of building out the inside, revamping the look of the outside and creating a new look to this space. Our plan is to get the doors open as soon as soon as the building and painting is complete even though it means not all the furniture will be in.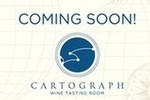 Comments
Commenting has been turned off.