July 29, 2014 | Serena Lourie
Riesling has arrived!
It took five years of searching—but in 2013, Alan found a vineyard that produced Riesling of the quality he was seeking. At the Anderson Valley Alsace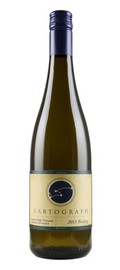 Festival tasting that year, Allan Green from Greenwood Ridge Winery shared a 25-year vertical of eight Rieslings from his Greenwood Ridge vineyard.
Alan was delighted with the wines, and after the tasting mentioned to Allan Green that he'd love to talk about purchasing some fruit. As it happened, Allan had been thinking about reducing his Riesling production as he prepared for retirement. The two struck a deal and on Oct. 7, 2013, we picked 1.9 tons of Riesling.
The slow fermentation took 63 days in stainless steel followed by four months aging in stainless steel. On March 31, 2013, we bottled 118 cases, and now we're ready to release this incredibly vibrant wine. Some of you might have shared a racy Riesling with Alan over the years; it says a lot about the quality of this one that he's pushing to get it out the door to share it with you.
The Riesling is available as of today online and in the tasting room.
- Serena
Comments
Commenting has been turned off.