June 12, 2014 | Serena Lourie
Release Party Re-cap
On May 3, we invited Cartograph Circle members to join us for a wonderful tasting-room luncheon that paired two delicious paellas by Chef Fabiano Ramaci with our new wines. The heady aromas from the spices of the paella intermingling with the fruit aromas in the wines definitely made for a 2 + 2 = 5 moment.
The highlight of the afternoon for us was to be able to spend time with each of our guests. We're always excited to hear about what you've been up to and about your fantastic adventures, wine-related and otherwise.
Lest you think that things quieted down after the release parties: The warm weather has the vineyards well ahead—maybe three whole weeks ahead, in fact—of where they would typically be at this time of year. Alan is in the midst of tasting all the 2013 Pinots and getting blends dialed in. We're also back into generating labels; purchasing glass, corks, etc.; and getting all the wines prepared for bottling in August.
We've also welcomed some new team members this month (read on for more) and the documentary American Wine Story, in which we're featured, premiered at the Mendocino Film Festival (more to come on that this fall).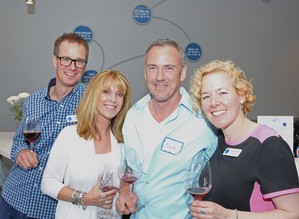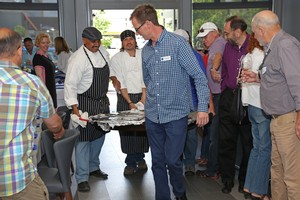 Comments
Commenting has been turned off.