January 23, 2015 | Serena Lourie
Public Service Announcement: Riesling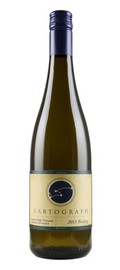 This is a quick public service announcement that we are down to the last 4 cases of the 2013 Greenwood Ridge Riesling. The 2014 Riesling will not be released until Fall 2015. If you would like us to ship or hold some of this vintage for you, please let us know as soon as possible (email serena@cartographwines.com, call 707.433.8270, or order online).
How is it tasting? Delicious. Aromatically, this Riesling is full of citrus notes, including orange blossom and mandarin zest; you'll get stone-fruit and wet-slate aromas as well. On the palate, the wine is silky and very bright with pronounced acidity—almost evanescent, but with a finish that's full of minerality and that same bright citrus. 118 cases produced
Cheers,
Serena
Comments
Commenting has been turned off.