December 19, 2013 | Alan Baker
Pinot A to Z
If you've ever visited us during harvest, you know that I almost always have a small batch of something percolating on the back bar. You might get a taste of Pinot juice from a sample that was taken in the vineyard that morning, or a fermentation that is just taking off at the winery. The reactions we get are almost always ones of surprise that what is in the glass will eventually become an amazingly complex and graceful wine.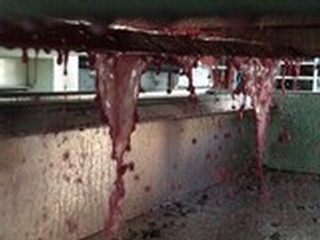 This got me thinking about how I could help people experience all the stages of a Pinot Noir, from growth through fermentation and maturation. As the winemaker, I get to taste the wine at every stage, and I find the process of tracking its changes endlessly fascinating. So as I started sugar sampling in late summer, I saved my samples and froze them. I also pulled samples from active fermentations throughout that process.
Now that I have a freezer chock-full of samples, I've created a new tasting experience called "Pinot A to Z" that lets visitors sample along as I give a verbal and visual tour of how Pinot Noir is made. We taste juice samples as well as current releases and library wines from Cartograph. The first few sessions were an absolute blast, and I'm excited to dig into the freezer for more.
The details: Pinot A to Z tastings typically last about 90 minutes, and the charge is $50 per person. Because the samples are limited, I try to put together a group for each tasting—email info@cartographwines.com if you'd like to be part of an upcoming group. I hope you'll join us for this unique look at how Cartograph wines evolve from vineyard to glass.
Cheers,
Alan
Comments
Commenting has been turned off.