January 13, 2015 | Photo of the day | Alan Baker
Photo of the day
Almost 10 years ago when I moved to Healdsburg to explore the business of wine, one of the first things I did was to clip a branch of rosemary from the huge rosemary bush growing out front of the downtown post office. I rooted that branch and planted it in a flower box at the place I was renting. I moved to San Francisco and that plant came with me and followed me around the city as I relocated. In 2009 when Serena and I moved back to Healdsburg we again dug it up and brought it with us. That next year the Healdsburg Post Office burned down and eventually the rosemary bush that so many locals used as their source for their cooking needs was removed. It was a sad day but I felt good that I still had a piece of that old bush growing in the garden. You can see the rosemary in the foreground of the picture I took as the post office burned.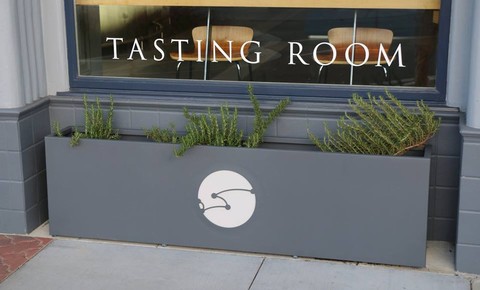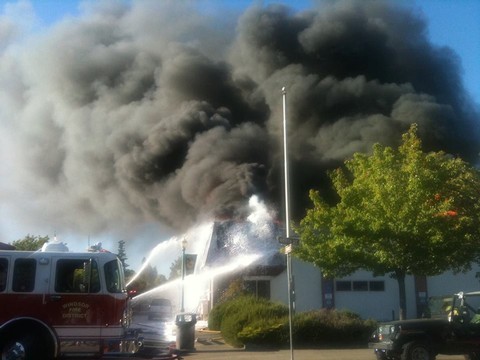 That plant is now a pretty sizable one and it has provided quite a few people with starts of their own. So it was an obvious choice to plant that rosemary in the new planters we just installed in front of the tasting room. (36 paces from where it originated) The great planter boxes were built by our friend Seth Richardson

Feel free to snip some for your cooking needs. There are pruning sheers at the tasting bar. We miss our funky old post office but at least we still have the rosemary.
- Alan
Comments
Commenting has been turned off.