December 12, 2015 | Photo of the day | Serena Lourie
Photo of the day - Dec. 12, 2015
Look at that, I got spotlighted by my high school, how fun! And even more fun that we released the 2013 Choate Vineyard Pinot noir this past September. - Serena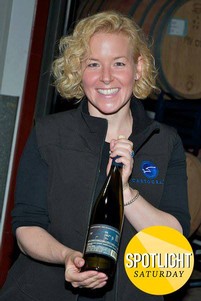 Choate Rosemary Hall Alumni Association
Serena Lourie '91 developed an appreciation for wine during her childhood in Pentrez, France, when family meals often involved a special bottle from her grandfather's basement. Fast forward to adulthood… while living in California, she began to explore the state's wine regions. After many tastings and classes, she headed to the groundbreaking urban winery, Crushpad. Her avocation quickly turned into a vocation, and in 2009 she and partner, Alan Baker, decided to open Cartograph Wines in Healdsburg, California. Today Serena manages the daily operations, and you can often find her in the Cartograph tasting room in downtown Healdsburg.
Comments
Commenting has been turned off.