August 27, 2015 | Photo of the day | Alan Baker
Photo of the Day - Aug. 27, 2015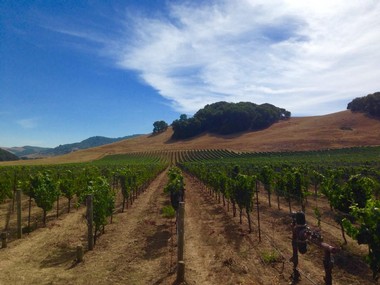 Strange harvest where we came out of the blocks at a full sprint and now are watching things move very slowly.
This is a new vineyard for us this year in the Petaluma Gap. It was well into the 90s in Healdsburg and a breezy 85 in this vineyard today. Beautiful day to be out.
- Alan
Comments
Commenting has been turned off.