March 18, 2014 | Alan Baker
Paddle, paddle, paddle
This late-winter part of the season is an interesting time for us. What you might think is a slow time—with the vineyards at rest and fewer people traveling—is in reality a little chaotic. Kind of like the frantic underwater paddling that keeps a placid-looking duck gliding upstream.
There are a lot of wine events this time of year that have us on the road; as I write this, I'm perched in a hotel room at World of Pinot Noir in Santa Barbara. In addition, our 2013 whites and rosé are heading into bottle soon. After getting all the design work done for new labels, plus the necessary approvals from our friendly federal officials, it's a fun game to get the bottles, labels, corks, screwcaps, foils, etc., all to land at the winery in a two-day window just before the bottling truck shows up. The Gewürztraminer and Rosé are right in sync with what we've made in the past: bright and bone-dry. Both of these wines will be ready for May release.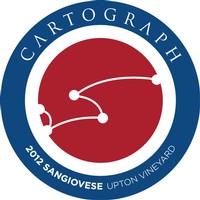 We're also very excited to be introducing two new wines, both new grape varieties for us. We picked Sangiovese in 2012 from a small organic vineyard in the Redwood Valley, about an hour north of us. This fun, tart-cherry Sangio will be a special offering for our Cartograph Circle members. Also, after a five-year search, we finally found a Riesling vineyard that has a reputation for making great, age-worthy wines. We sourced two tons of Riesling from Greenwood Ridge in the Mendocino Ridge appellation. The wine is racy and incredibly vibrant, and, as you might expect, dry! I've had a lot of fun working with these new varieties and can't wait to share the wines with you.
You've all heard about the drought conditions here in California almost as much as we've heard about the winter that won't end in all points east of the Rockies, so I won't ratchet up anybody's stress levels by bemoaning these things. But the sun is climbing higher in the sky, so relief is in sight for our friends to the east, and we're thankful for every drop of rain that in now falling here in the west.
Cheers, Alan
Comments
Commenting has been turned off.