June 30, 2014 | Alan Baker
Inside Pinot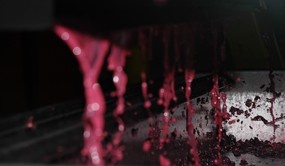 Inside Pinot is an in-depth exploration, led by winemaker Alan Baker, of all the stages of Pinot noir production: growth through fermentation and maturation.
When Alan starts sugar sampling in late summer, he saves and freezes juice samples—so in one sitting, you can taste samples from every stage of winemaking. You'll sample along the entire process (including tastes of current releases and library wines) as Alan gives a verbal and visual tour of how Pinot Noir is made. With only eight seats at the table, this is an intimate look at Pinot noir with plenty of time for discussion on a wide range of winemaking topics.
Inside Pinot tastings cost $50 per person and typically last about 90 minutes; reservations are required. If you're interested in doing this tasting with a group, please email Serena (serena@cartographwines.com) so we can arrange a date for you.
Comments
Commenting has been turned off.