May 19, 2013 | Out & About | Serena Lourie
Dirt!!
With the tasting room closed and construction not happening for a couple of weeks, we were able to spend some time in the Cartograph garden this weekend.
The winter crops - garlic, onions, lettuces - all needed to be picked and the favas had finished growing so we harvest all of them resulting in 30 lbs of favas, two pick bins full of garlic and onions, and a 5 gallon bucket full of lettuce.

Then it was off to Sonoma Compost to get three yards of compost to put into the newly cleaned out beds.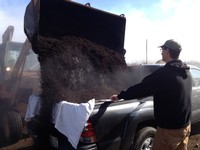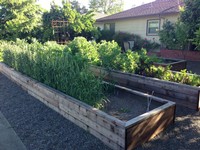 After a lot of shovelling, we planted:
eggplant (3 different types), zucchini, cucumbers, bell peppers, padrone peppers, jalapeño peppers, radishes, tomatoes (6 different types), cannellini beans, french green beans, watermelons, charentais melon, cantaloupe, basil, parlsey, pumpkin, gherkins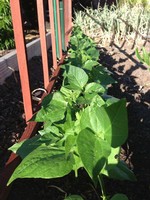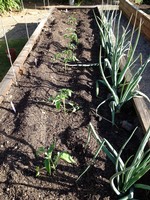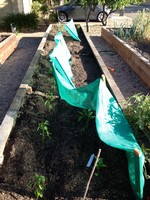 And to wrap it up, we had some serious picking to do on our blueberries and fava beans.
That is how we chill out when we're not in the tasting room or at the winery. Playing in dirt and watching things grow. We'll bring the extra produce to the tasting room so if you're local, keep an eye out on our Facebook page for our produce announcements.
Happy summer!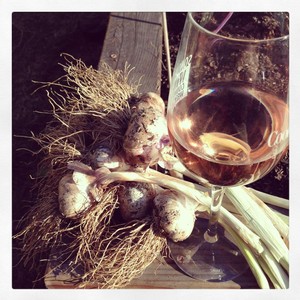 Comments
Commenting has been turned off.