September 21, 2014 | News & Events | Serena Lourie
Cartograph is in a movie!!
Did we ever think we'd be on the big screen, NEVER.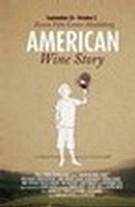 But a project created by Three Crows Media is going national! Please join us on Saturday September 27th at the Raven Film Center in Healdsburg. The director of the American WIne Story will be on hand and along with several winemakers will do a Q&A after the movie. It's an amazing story about inspiration, guts, and passion.
Cartograph Circle members are invited to join us at the tasting room at 6pm to meet the director before the movie. We have a block of tickets reserved for you.
It will also be available later this fall via Itunes and Netflix.
Cheers,
Serena
Comments
Commenting has been turned off.