September 2, 2014 | In the Vineyard | Alan Baker
2012: It was a very good year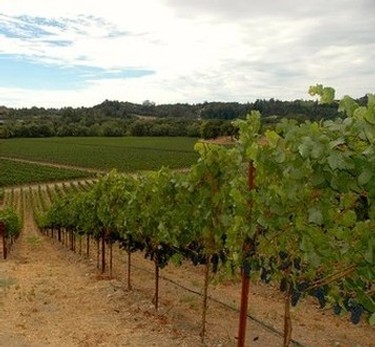 So as we prepare to release the new wines, we wanted to remind ourselves of the 2012 season. And, in a nutshell, 2012 was a very good year. We've come to understand that there's no such thing as "normal" when it comes to growing seasons in California. Normal seems like a ho-hum word, but when it comes to weather it can be music to grape-growers' ears.
For winemakers, the 2012 growing season was a dream come true. Late-winter rains subsided just in time for the vines to start their season early in March. There was no frost pressure, and warm temperatures prevailed all summer, with few serious heat spikes to threaten the early ripening varieties in the Russian River Valley. A long, moderate Indian summer gave us ideal ripening conditions and allowed us to make pick decisions based on our goals rather than picking to avoid rain or extended heat spells.
It all sounds simple, but we hadn't had this kind of growing season for a long stretch—and the outstanding 2012 vintage is proof that when everything goes well, the wines absolutely sing. The cool 2010 and 2011 seasons played right into our winemaking style, resulting in bright and lively wines; the new 2012 wines are all that with just a little more fruit on the mid-palate. We're excited to release these new wines and hear what you think of them.
Cheers,
Alan
Comments
Commenting has been turned off.