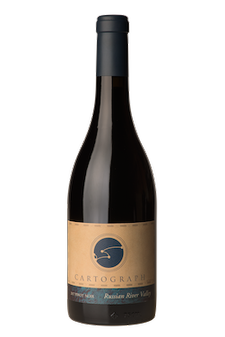 Wine Specs
Appellation
Russian River Valley
2017 Russian River Valley Pinot Noir
Tasting notes:
Bing cherry, gunpowder, and baking spices dominate the nose. Chamomile, cocoa powder, and a touch of cigar box lead you on an aromatic journey into classic Russian River Pinot noir territory. On the palate there is a handful of baking spices and dried herbs that balance out the rich fruit flavors of dark cherry and raspberry. There is a nice collection of chunky tannins that give way to cola and pretty herbs on the finish. (Updated 6.15.19 - Alan)
Vineyards: Cartograph Estate, Choate Vineyard, Starscape Vineyard
Clones: 2A, 115, 667, 777, Martini, Pommard, Swan
Cases produced: 735 cases
Recipe pairings:
Wine Profile
Other Notes
Vinography: 11-2-19 Light to medium garnet in color, this wine smells of cranberry and raspberry fruit. In the mouth, raspberry and chopped herbs have a nice chipper brightness thanks to excellent acidity. The herbal notes linger through the finish. 13.9% alcohol. 735 cases produced. Score: between 8.5 and 9.