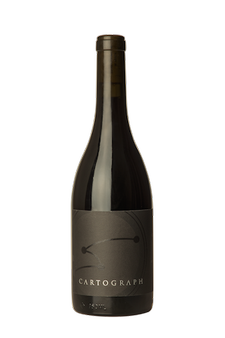 Wine Specs
Appellation
Russian River Valley
2016 Cartograph Estate Pinot Noir
This product has sold out
Tasting notes:
In 2016 we purchased a mature Pinot noir vineyard and this is the first wine from those vines under the Cartograph label. I'm thrilled at how wonderfully this wine has integrated over the six-plus years in bottle. As a young wine it was bursting with fruit aromatics. These fruity notes have settled into the background and the primary aromatics are now earthy, dried leaves and fresh cut cedar. Just behind these autumnal aromas are pretty floral notes of orange blossom and violets. That dark cherry from its youth is still hovering in the background. As much as I love the balance between earth and fruit components on the nose, the real story is the complexity that comes at you on the first sip. What was savory on the nose becomes supple and round on the palate. While it's easily enjoyed without overthinking, this is a Pinot geek's wine. Mouthwatering acidity and plentiful tannins stretch the finish on this gem. If you want to experience a California Pinot at its peak, this is a great place to start. Spend some time with this one to uncover all the little things going on behind the scenes. We have one case of this wine at the tasting room and a bit more in our library so the 2016 Cartograph Estate Pinot won't be around for long. (Updated 1.31.23 - Alan)
Vineyard: Cartograph Estate
Clones: 115, 667, 777, Pommard
Cases produced: 213 cases
Recipe pairings:
Wine Profile
Other Notes
Vinography 11-2-19 Cartograph cellars in Healdsburg (a little brand started by former blogger and journalist Alan Baker) offered up their estate-grown Pinot Noir for tasting, and it was pretty much exactly what you'd expect from a carefully tended, small-production Russian River Pinot Noir. Delicious and seemingly downright affordable compared to those pricey William Selyems. 2016 Cartograph "Estate" Pinot Noir, Russian River Valley, Sonoma, California Medium garnet in color, this wine smells of sawdust and cranberries. In the mouth, cranberry and raspberry flavors mix with darker earthier notes touched by a hint of dried herbs. Good acidity and length. 13.6% alcohol. Score: between 8.5 and 9.