Upcoming Events
August 2014
Taste of Sonoma
11:00 AM to 4:00 PM
Sat, Aug 30, 2014
Venue:
MacMurray Estate Vineyards 9015 Westside Road, Healdsburg
Immerse yourself in the food and wine culture of Sonoma County at Taste of Sonoma at MacMurray Estate Vineyards. Kate MacMurray invites you to enjoy an afternoon of strolling through the historic MacMurray Estate Vineyards property while sipping and savoring the very best of Sonoma County's rich wines and delectable cuisine. With more than 200 wineries pouring thousands of wines, and over 60 local chefs whipping up divine pairings, Taste of Sonoma at MacMurray Estate Vineyards delivers a once-in-a-lifetime experience for oenophiles and foodies alike. Informative and entertaining wine seminars, lively cooking demonstrations and so much more make for an enchanting afternoon enjoying the best of Sonoma County living. Named one of the "10 Best Wine and Food Events in the United States" by Celebrated Living magazine, Taste of Sonoma is a coveted ticket — Get yours before they sell out!
Cartograph will be pouring at the Taste of Sonoma in the Russian River Valley tent.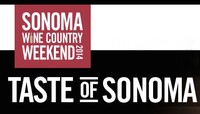 September 2014