Winemaker Tasting: Perli Vineyard Vertical
| | |
| --- | --- |
| Date: | Sat, Jun 10, 2017 |
| Time | 1:00 PM to 2:00 PM |
| Venue: | Cartograph Tasting Room, 340 Center St., Healdsburg CA |
| Contact: | Serena |
| Phone: | 707-433-8270 |
| Email: | serena@cartographwines.com |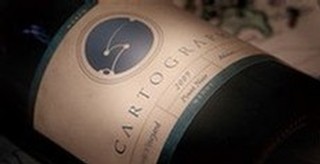 Ah, the Perli Vineyard, nestled above the fog line in the remote mountains of the Mendocino Ridge. We've been working with Steve Alden, the owner and grower of Perli Vineyard since 2009. This vineyard is truly stunning. Vineyards in this appellation are referred to as "islands in the sky" because of how the fog gathers and pools in the valleys beneath the vineyards. There are days where all you see are these ridge-top vineyards surrounded by pillowy white pools of fog.
Join winemaker, Alan Baker, in an educational tasting exploring the Perli Vineyard and tasting our library vintages of Perli Vineyard Pinot Noir.
Tickets are $40 per person and $30 for Circle members. You can purchase tickets online, by calling the tasting room at 707.433.8270 or emailing serena@cartographwines.com. Seating is limited to 10 people.
2 seats remain